Sunday, 14 February 2016 09:10
If you're not sure what to give your loved one this Valentine's Day, how about concrete hearts and roses?
We made these as a bit of fun for Valentine's Day - beneath the fun there's some very clever input...  One of our valued interior design clients asked whether we could produce polished salmon pink and white sparkling concrete - of course we could!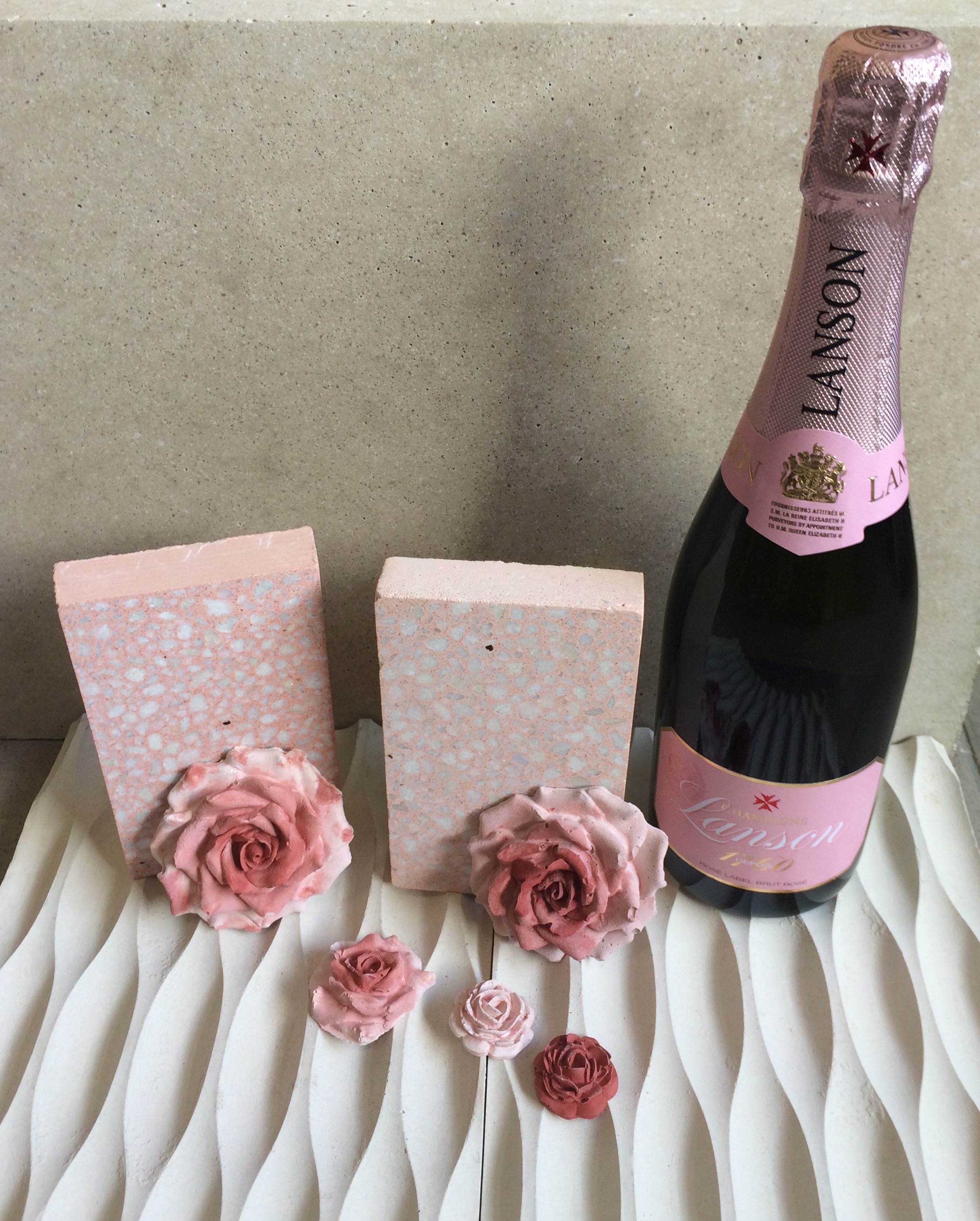 The roses demonstrate what fine detail can be achieved when using silicone or urethane moulds.
So, whatever your concrete requirements, before you say 'I won't be able to get that' give us a call - you just might be surprised with the answer!